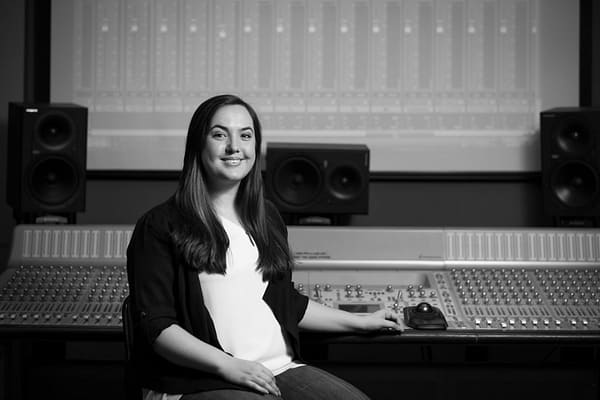 Elizabeth Hannan is a Canadian freelance composer who is currently working in the GTA, Canada. She specializes in music for media accompaniment with a focus on film and games.
Most recently, Elizabeth completed the Interactive Scoring for Games course from Berklee Online, where she learned to write and implement interactive scores using industry standard tools such as Wwise.  Elizabeth has earned an Audio Post-Production graduate certificate from Fanshawe College, graduating in 2016 on the Dean's Honour List, and a Bachelor of Music, Honours Theory and Composition from the University of Western Ontario in 2013.
While attending Western, Elizabeth had the opportunity to compose original music as well as arrange and orchestrate music for a variety of different instruments and ensembles. Western's Wind Ensemble and Orchestra have read her arrangements and her original compositions have been read and performed by many students as well as the Ensemble Transmission and EMC+. At Western, she was Head of Special Events for the Music Faculty's Peer Guides and later became Head Peer Guide for the Music Faculty.
Elizabeth has been a member of the Screen Composers Guild of Canada since 2014. She composes, records and produces her own material. She has experience working with instrumentalists as well as MIDI and is comfortable composing in a variety of different musical styles.